Simply Jesus
"The mystery of Jesus is the mystery of Divine personality" James Stewart
"I STILL RECALL WITH VIVID MEMORY A SERMON THAT SOMEHOW LATCHED ITSELF ONTO MY RELUCTANT TEENAGE MIND. A VISITING PASTOR TOLD A STORY ABOUT A YOUNG HIPPIE UNDER HIS CARE WHO BECAME ARDENT ABOUT HIS NEWLY FOUND FAITH. WANTING TO SPEND HIS LIFE SERVING THE ONE WHO TRANSFORMED IT, THE YOUNG MAN DECIDED TO BECOME A PREACHER.  RETURNING YEARS LATER A TRAINED THEOLOGIAN (STILL LOOKING VERY MUCH LIKE THE HIPPIE THAT LEFT), THE YOUNG PREACHER CAME TO VISIT HIS FORMER PASTOR.  AND TO THE MAN NOW SPEAKING AT MY CHURCH, THE YOUNG MAN PRONOUNCED: "I'VE FIGURED IT OUT: IT'S JUST JESUS."
THE PASTOR WASN'T SURE HOW TO RESPOND-THIS WAS WHAT SEMINARY HAD TAUGHT HIM? BUT A RESPONSE WAS NOT NECESSARY BECAUSE THE YOUNG MAN EXCITEDLY CONTINUED. "I'VE FIGURED OUT WHY THE LANDSCAPED OF THE WORLD ARE DOTTED WITH CHURCH BUILDINGS, WHY THE DISCIPLES AND EARLY CHRISTIANS WERE WILLING TO DIE FOR THEIR FAITH. I'VE FIGURED OUT WHY MY HEART IS SO ON FIRE FOR TRUTH AND MY LIFE SO TRANSFORMED BY HOPE. IT'S JUST JESUS. IT'S JUST JESUS" " JIll Carattini, Just Jesus 
"THIS IS MY BELOVED SON, IN WHOM I AM WELL PLEASED.  HEAR HIM!" GOD THE FATHER  (MAT 17:5)
THE GOD-MAN; FULLY GOD AND FULLY MAN
"TWO WORDS ONE COULD NEVER THINK OF APPLYING TO THE JESUS OF THE GOSPELS; BORING AND PREDICTABLE." Phillip Yancey, The Jesus I Never Knew 
HE ENJOYED THE COMFORTS OF HEAVEN WITH THE DIVINE RIGHTS AND PRIVILEGES OF BEING THE WORD OF GOD, EQUAL TO GOD THE FATHER, WITH ALL OF HEAVEN AT HIS COMMAND!
HE LEFT HIS HEAVENLY ABODE TO ABIDE WITH MANKIND, THE WORD BECAME FLESH. (JOHN 1:1)  HE CHOSE NOT ONLY THE NAILS, BUT TO WALK AMIDST ALL THE SMELLS. TO TROLL AMIDST THE TOILS, TO LABOR, TO SWEAT, TO HAVE BOWEL MOVEMENTS, TO BE FATIGUED AND TO HAVE NEED.
HIS BIRTH IGNITED, ENVY AND FEAR WITHIN THE REIGNING KING, WHICH RELEASED AN UNIMAGINABLE SLAUGHTER OF THOUSANDS OF MALE CHILDREN.
"WHEN HEROD THE KING HEARD THIS, HE WAS TROUBLED, AND ALL JERUSALEM WITH HIM."  (Mat 2:3 NKJV)
HIS LIFE WAS CONFRONTATIONAL AND CONTROVERSIAL, FROM DISAPPEARING FROM HIS PARENTS TO TEND TO HIS "FATHERS BUSINESS", TO REFUSING TO ANSWER THE RELIGIOUS AUTHORITIES, AND EVEN THEM CALLING NAMES!  HE EVEN ADMITTED THAT HIS COMING WAS TO BRING A SWORD!  (MAT 10:34)
JESUS CLEANSES THE TEMPLE
HE HAD THE HIGHEST STANDARD OF MORALITY AND NO SIN WAS IN HIM, YET HE ATE WITH SINNERS, CONDEMNED NO ONE, WAS ACCUSED OF BEING A WINE-BIBBER, AND HAD AS HIS FOLLOWERS PEOPLE FROM THE LOWEST RANK; TAX COLLECTORS, FISHER MEN AND POLITICAL AGITATORS CALLED ZEALOTS!
"COME TO ME, ALL YOU WHO LABOR AND ARE HEAVY LADEN, AND I WILL GIVE YOU REST.  TAKE MY YOKE UPON YOU AND LEARN FROM ME, FOR I AM GENTLE AND LOWLY IN HEART, AND YOU WILL FIND REST FOR YOUR SOULS.  FOR MY YOKE IS EASY AND MY BURDEN IS LIGHT" (MATH 11:28-30 NKJV)
"Behold the Lamb of God" John 1:36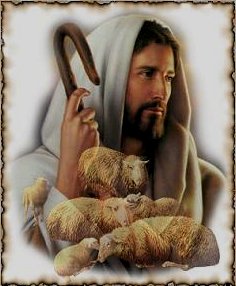 "A bruised reed He will not break, And smoking flax He will not quench; He will bring forth justice for truth."  (Isa 42:3 NKJV)
"HE WAS THE MEEKEST AND LOWLIEST OF ALL THE SONS OF MEN, YET HE SPOKE OF COMING ON THE CLOUDS OF HEAVEN WITH THE GLORY OF GOD. HE WAS SO AUSTERE THAT EVIL SPIRITS AND DEMONS CRIED OUT IN TERROR AT HIS COMING YET HE WAS SO GENIAL AND WINSOME AND APPROACHABLE THAT THE CHILDREN LOVED TO PLAY WITH HIM AND THE LITTLE ONES NESTLED IN HIS ARMS.  NO ONE WAS HALF SO KIND OR COMPASSIONATE TO SINNERS YET NO ONE EVER SPOKE SUCH RED-HOT SCORCHING WORDS ABOUT SIN.  HIS WHOLE LIFE WAS LOVE. YET ON ONE OCCASION HE DEMANDED OF THE PHARISEES HOW THEY EVER EXPECTED TO ESCAPE THE DAMNATION OF HELL… HE SAVED OTHERS BUT AT THE LAST, HIMSELF HE DID NOT SAVE.  THERE IS NOTHING IN HISTORY LIKE THE UNION OF CONTRASTS WHICH CONFRONT US IN THE GOSPELS.  THE MYSTERY OF JESUS IS THE MYSTERY OF DIVINE PERSONALITY." JAMES STEWART, THE STRONG NAME
BEHOLD THE LION OF JUDAH